Product Description
This kit of components and its PCB, once mounted, is positioned at the rear of a MOTOROLA mobile transceiver, GM series, on the male accessory connector.
A potentiometer allows adjustment the audio level sent by the receiver. Instead of the potentiometer, two resistors with fixed values can be soldered vertically to constitute a fixed divider bridge.
For signal verification purposes (Audio TX, Audio RX after potentiometer, Push-To-Talk, Squelch), a connector is available;
A male-to-male mini-Din cable (not included) allows the Motorola to be connected to a radio interface such as MMDVM, or SvxCard.
This kit of components to mount itself integrates:
1 circuit double-sided,  professionnal quality

Dimensions: Width = 21.6 mm, Length = 33.7 mm

1 female connector 2 x 8 pins (Connector Motorola side)
1 pin connector 2 rows of 4 positions (Measurement connector)
2 pins (one row) for the Motorola re-ignition connector (Power On with GND + 12V)
2 pins (one row) to validate the RSSI signal on the mini-Din jack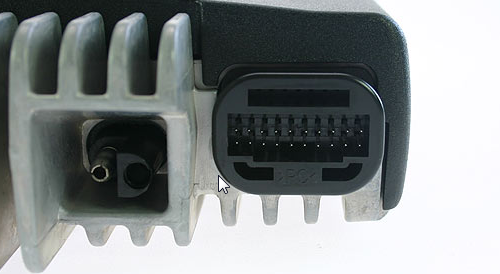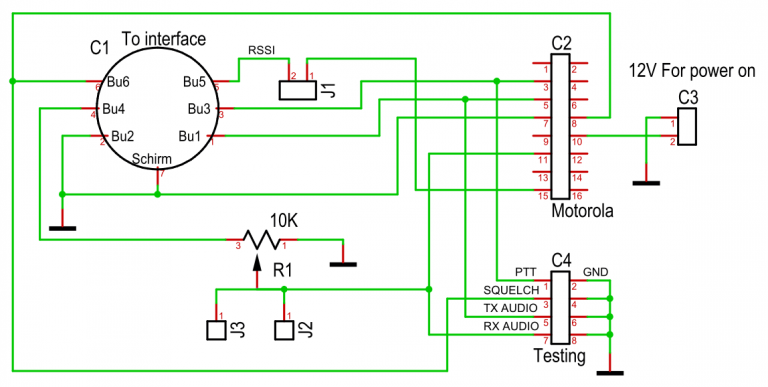 PDF File :Motorola Mini-Din adapter